We are most grateful to the participating designers, without whom such an exhibition would not be possible: Åbäke, Bob Aufuldish, Ludovic Balland, Rachel Berger, Peter Bil'ak, Catalogtree, Dexter Sinister, Daniel Eatock, Jaan Evart, Experimental Jetset, Ed Fella, General Working Group, Julian Hagen, Hansje van Halem, Bill Hsu, David Karwan, Mr. Keedy, Na Kim, Jürg Lehni, Willem Henri Lucas, LUST, MacFadden and Thorpe, Daniël Maarleveld, Karel Martens, Jeremy Mende, Metahaven, Mevis & van Deursen, Moniker, Lesley Moore, Karl Nawrot & Walter Warton, Radim Pesko, Practise, Project Projects, PSY/OPS, ResearchCenteredDesign, Joel Stillman, Sulki and Min, Martin Venezky, Volume Inc., and Zak Group
The curator, Jon Sueda, would like to thank the following individuals, who in various ways have helped to realisze All Possible Futures: Jen Allender, Brian Barreto, Tim Belonax, Zemartas Budrys, Emmet Byrne, Jocelyn Chang, Angelina Cheney, Nathanael Cho, Torreya Cummings, Aurora Crispin, Wayne Daly, Kat Dickinson, Claire Fitzsimmons, Liz Glass, Monika Gruzite, Chris Hamamoto, Justin Hoover, Christina Jirachachavalwong, Mary Ellyn Johnson, Christopher Jordan, Jennifer Katell, Robert Kloos, Zak Kyes, Sophie Lamparter, Lex Leifheit, Reiko Lim, Sophine Lim, Justin Limoges, Micki Meng, Matt Mckinley, Zoe Minikes, Lindsey Moore, Carolyn Packer, Jennifer Schnell, Rita Souther, Kai Sueda, Lindsey Westbrook, Karly Wildenhaus, Jess Young, and Kainalani Young.
SOMArts' exhibition programs are generously supported by the Community Arts and Education Program of the San Francisco Arts Commission, The San Francisco Foundation and individual donors.
All Possible Futures, a 2014 SOMArts Commons Curatorial Residency exhibition, received generous support from swissnex San Francisco and is supported as part of the Dutch Culture USA Program by the Consulate General of the Netherlands in New York.
The exhibition and accompanying publication were created with the help of a California College of the Arts faculty development grant. Other partners who have been integral to the success of the project are Bedford Press, CCA Wattis Institute for Contemporary Arts, Facebook Analog Research Lab, Martin Sign Company, Nonin Medical, Oscar Printing, Pacific Paper Tube, San Francisco State University, and Team Print Shop.
Exhibition supporters: Lindsey Westbrook and Davey Whitcraft.
Exhibition patrons: Denise Gonzales Crisp, Draw Down Books, Thomas Ingalls, Willem Henri Lucas, Ellen Lupton, Megan Lynch, and Angie Wang and Mark Fox / Design is Play.
Sponsors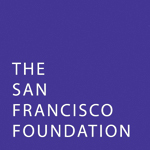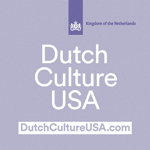 Colophon
All Possible Futures
Editor: Jon Sueda
Curator and exhibition designer: Jon Sueda
Catalogue design: Jon Sueda and Monika Gruzite
Website design: Chris Hamamoto and Jon Sueda
Typeface design: Lÿno by Karl Nawrot and Radim Peško, and F Grotesk by Radim Peško
Colour: New Extreme Violet by Zak Group
Copy editor: Lindsey Westbrook
Proofreading: Clare Barrett
French translator: Deke Dusinberre
Photo Research: Anne Davis
Installation Photography: Johnna Arnold
ISBN: 978-1-907414-35-0
Published by: Bedford Press
All images are © the artists/designers, reproduced with the kind permission of the artists/designers and/or their representatives.
© 2014 Bedford Press and the Authors. No part of this book may be reproduced in any manner whatsoever without written permission from the publisher, except in the context of reviews.
Bedford Press
AA Publications Ltd
36 Bedford Square
London WC1B 3ES
www.bedfordpress.org
Every effort has been made to trace copyright holders and to ensure that the information presented herein is correct. Some of the facts in this volume may be subject to debate or dispute. If proper copyright acknowledgement has not been made, or for clarifications and corrections, please contact the publishers and we will correct the information in any future reprintings.